GIFs are everywhere... Facebook, Instagram, TV and texts.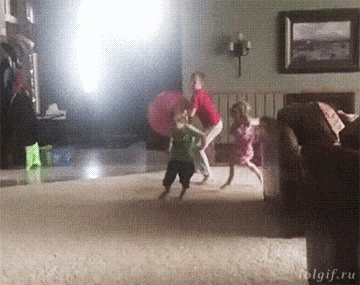 These images replay a single moment on a continuous loop and are created with the sole purpose of making you laugh! And in just a few clicks you can create your own GIF using images that are already sitting right on your phone! Impress the kids and grandkids with your savvy tech skills and maybe even show them the ropes if they don't already know how to do this themselves! iPhone Users:
Open the Apple Photos app on your phone

Click "Albums" at the bottom of the screen

Scroll down to the "Media Types" section

Select "Live Photos"

Find a photo with some action and a human (someone kicking a soccer ball, being pushed on the swings, jumping in a pool, etc...)

Open the photo

In the top left corner, you will see the word "Live." Click the arrow next to "Live"

Select the "Bounce" option

This will turn your image into a GIF
Android Users:
Open the Gallery App

Select multiple photos by long holding on each one (you will see a checkmark in the top left corner that lets you know they have been selected)

Tap the "More" icon (3 vertical dots) at the bottom of your screen

Select "Create"

Select "GIF"

Review & edit your GIF

Click "Save"
I hope this week's tip brings a smile to your face!
All the best,
Melissa